Sunstone, Labradorite, and Amazonite stack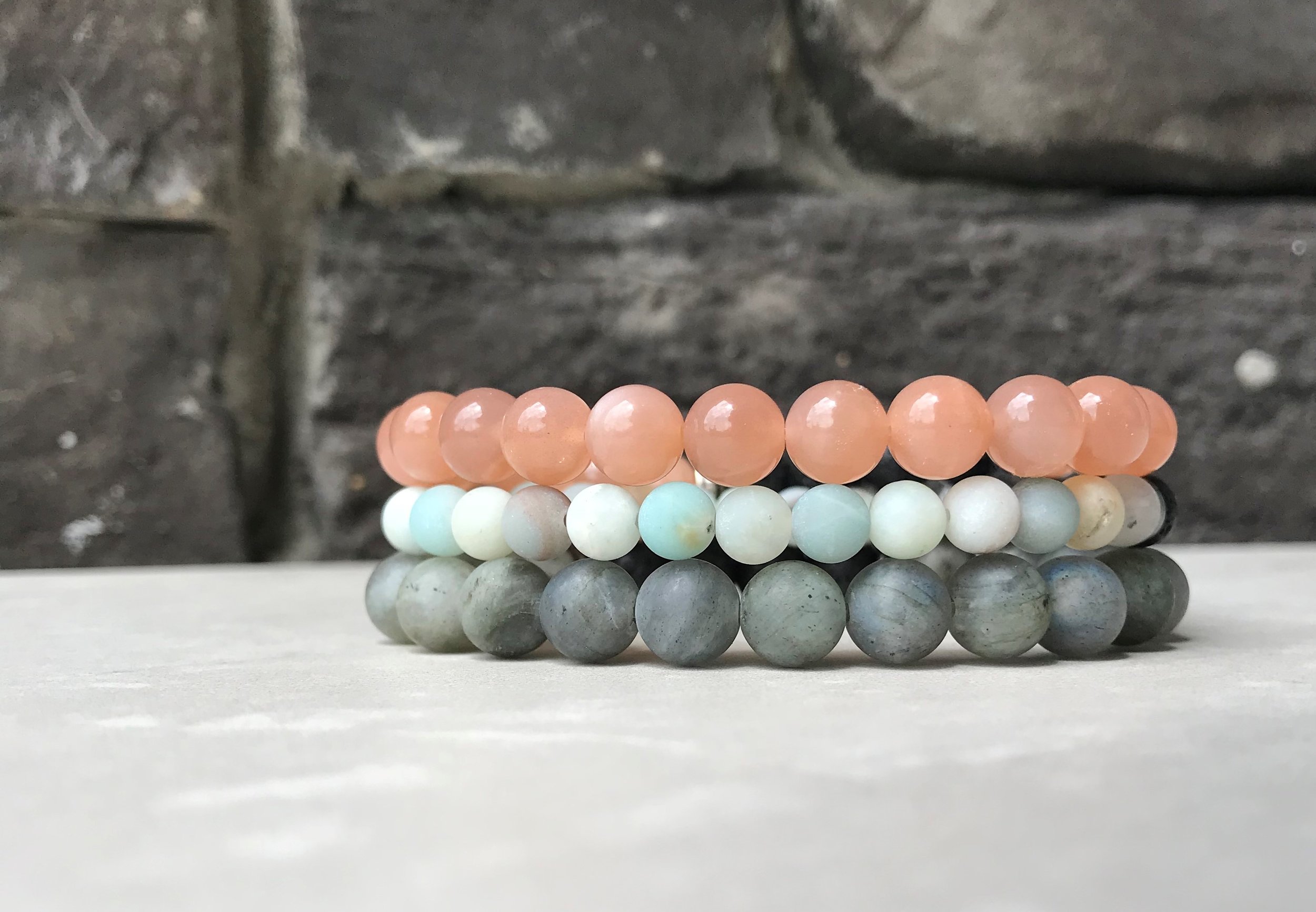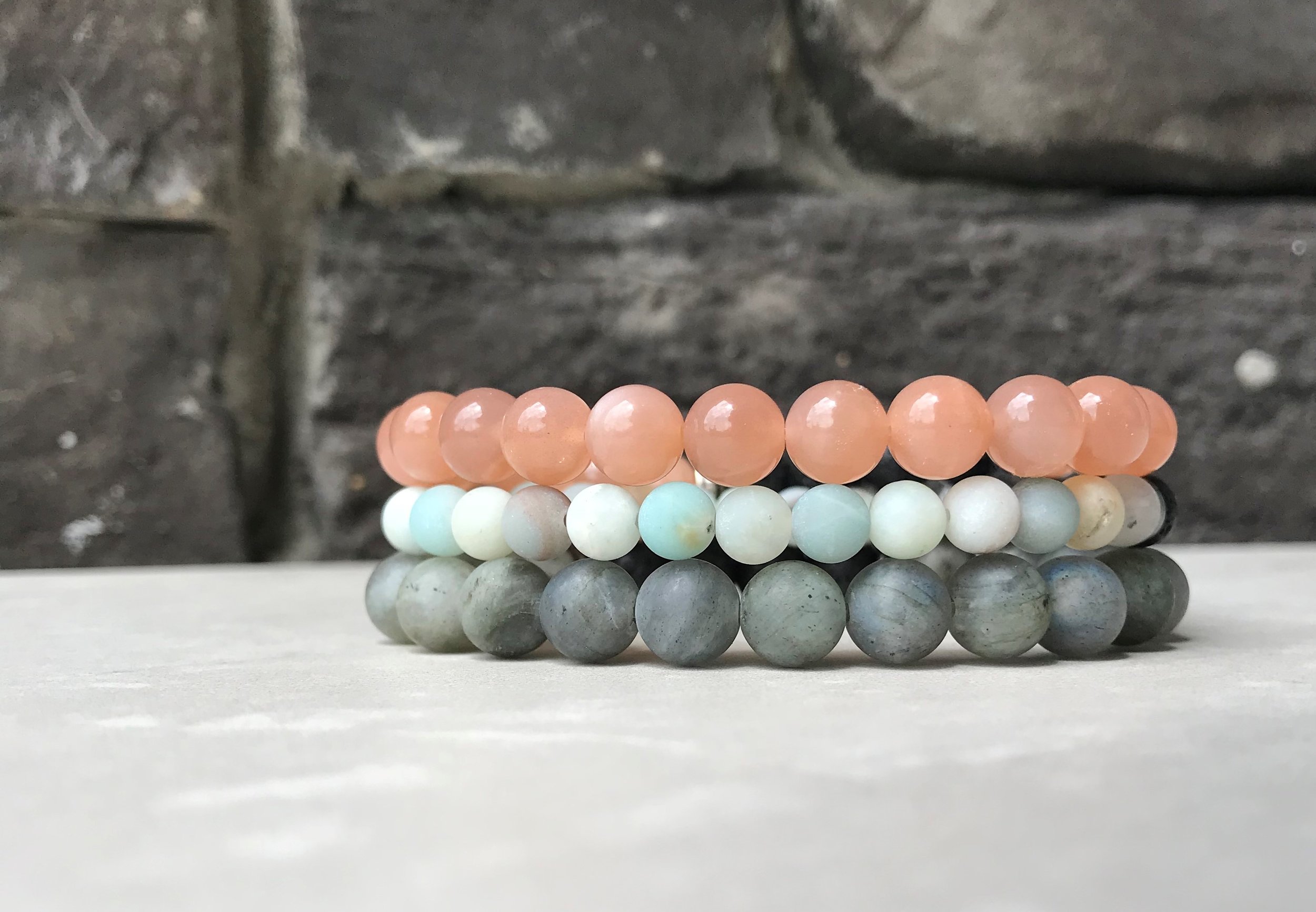 Sunstone, Labradorite, and Amazonite stack
This beautiful stack is made with the following high quality stones: 8mm polished sunstone, 6mm matte Amazonite, and 8mm matte Labradorite stones. Each bracelet is accented with lava rocks. Lava rocks can extend the life of your essential oils and allow you to enjoy the benefits of aromatherapy all day long.
Directions: Simply add one drop of essential oil to the lava rocks. Whether you're dressed up or dressed down, this bracelet is an awesome accent to any outfit. STONE MEANINGS:
Amazonite gives you the courage to search within to uncover your true self.
Sunstone symbolizes hopefulness because even the darkest night will give way to a rising sun.
Labradorite is an empowering stone that awakens a sense of adventure and change.
Each bracelet comes with a small gift box and an informational card. Each bracelet is handmade by me in Fort Mill, South Carolina.