Howlite, Amazonite, Rose Quartz, and Jasper stack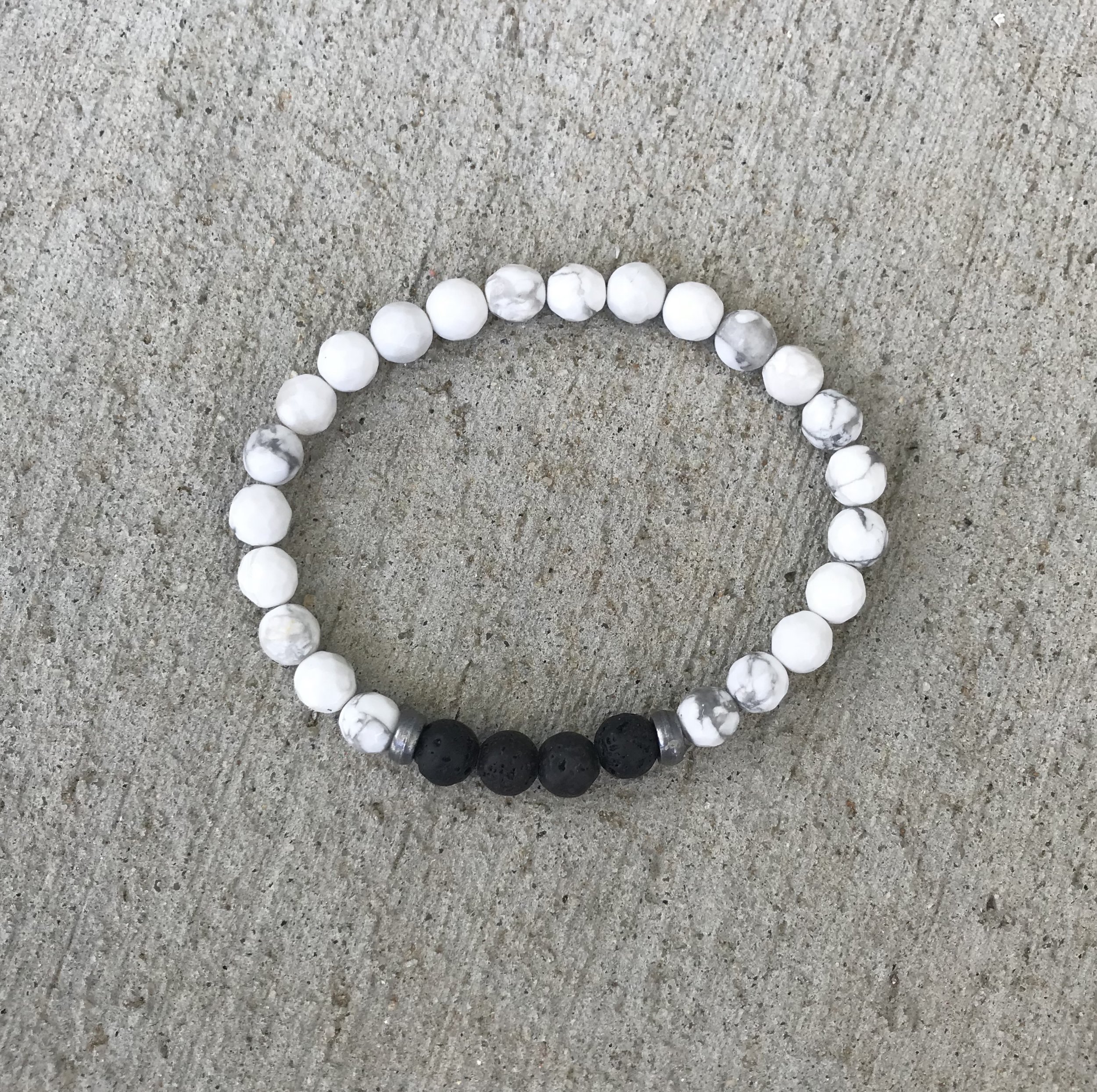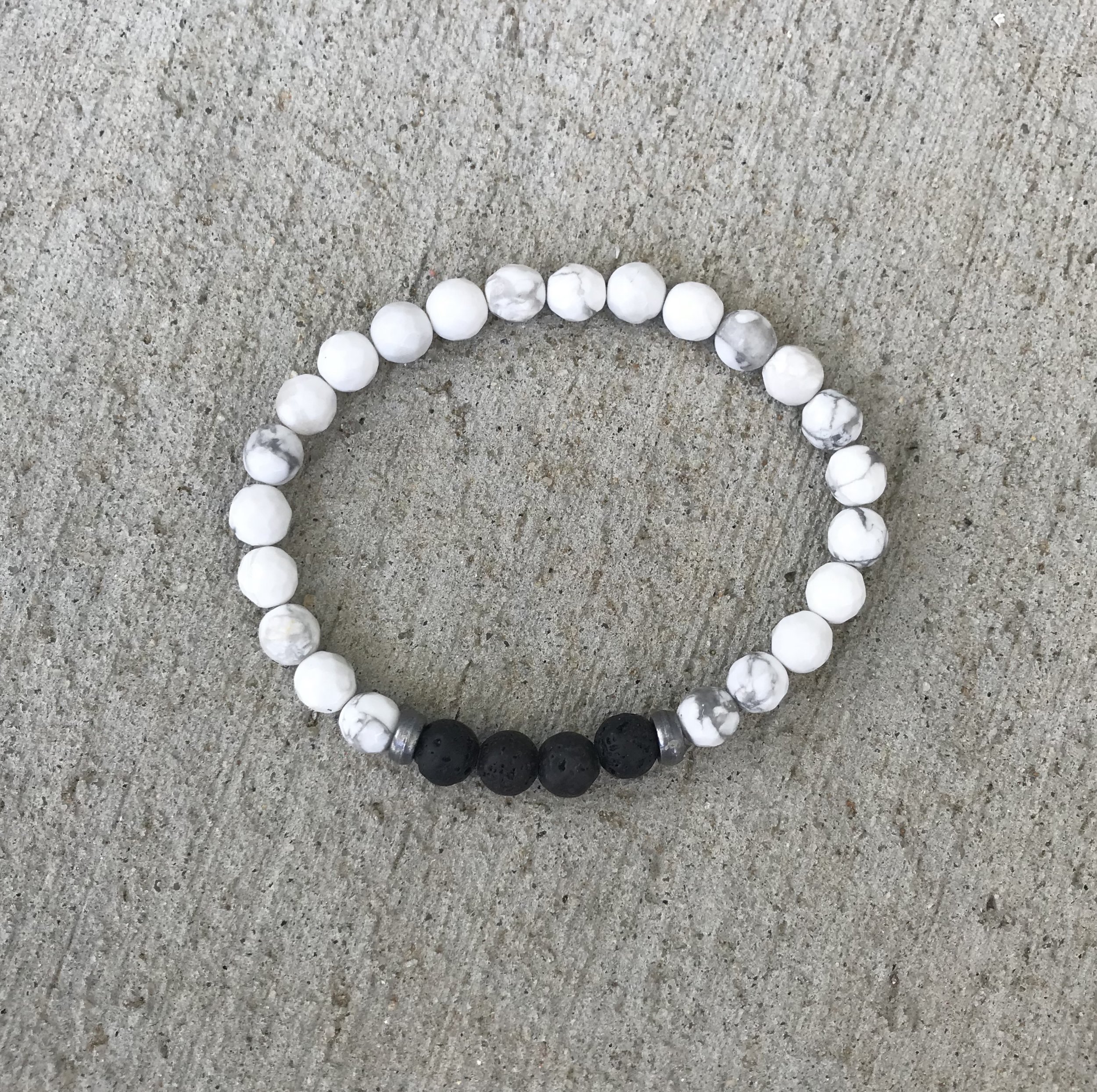 Howlite, Amazonite, Rose Quartz, and Jasper stack
Zavia's aromatherapy bracelets are made from all natural stones and lava rocks. This stack includes 4 separate 6mm bracelets. This stack saves $10 off the price of these 4 bracelets, which are $17/pc when sold individually.
• Rose Quartz is known as the stone of unconditional love. It is believed to purify and open the heart at all levels to promote love, inner healing and feelings of peace. It has a gentle pink hue.
• Jasper is known as the "Supreme Nurturer". It providing comfort and security, strength, and healing. Its presence balances the aura to a level of wholeness and peace.
• Amazonite is a very beautiful and calming stone. They are also considered "Stones of Courage and Truth". Amazonite empowers one to search the self and discover one's own truths and integrity, and to move beyond the fear of judgement or confrontation.
• White Howlite is a wonder stone and is said to calm upset states of mind and emotion. Howlite decreases an overly critical state of mind, selfishness, stress, and anxiety, bringing calm and relaxation.

• Lava rocks can extend the life of your essential oils and allow you to enjoy the benefits of aromatherapy all day long.

• Directions: Simply add one drop of essential oil to the lava rocks. Whether you're dressed up or dressed down, this bracelet is an awesome accent to any outfit.

• Sizes: Small - 6.75", Medium - 7", Large - 7.5"

• Note: Natural stones may vary slightly in color. All of Zavia's Jewelry is handmade in FORT MILL, SC USA.