6mm Larvikite and Lava Rock Aromatherapy Bracelet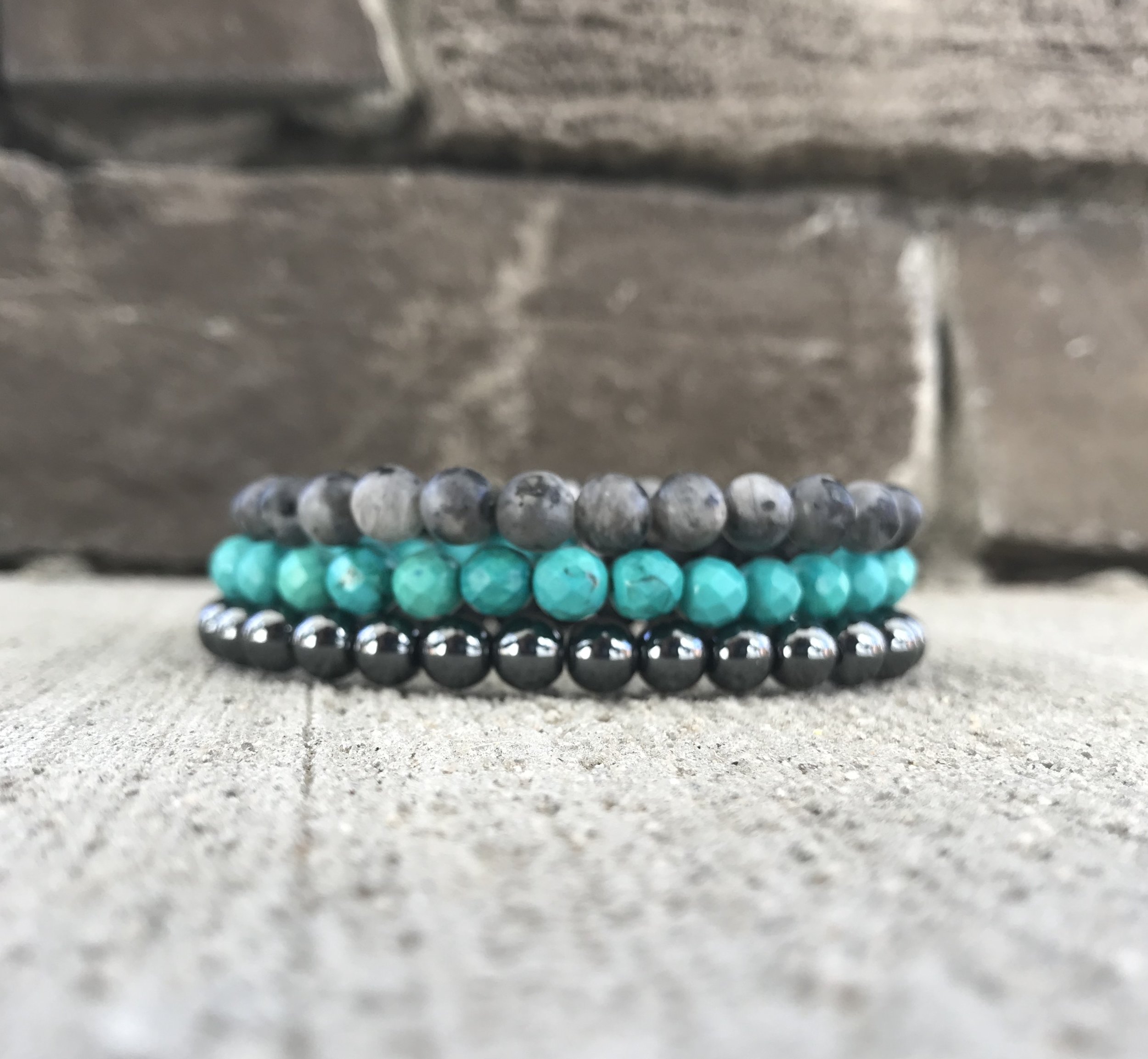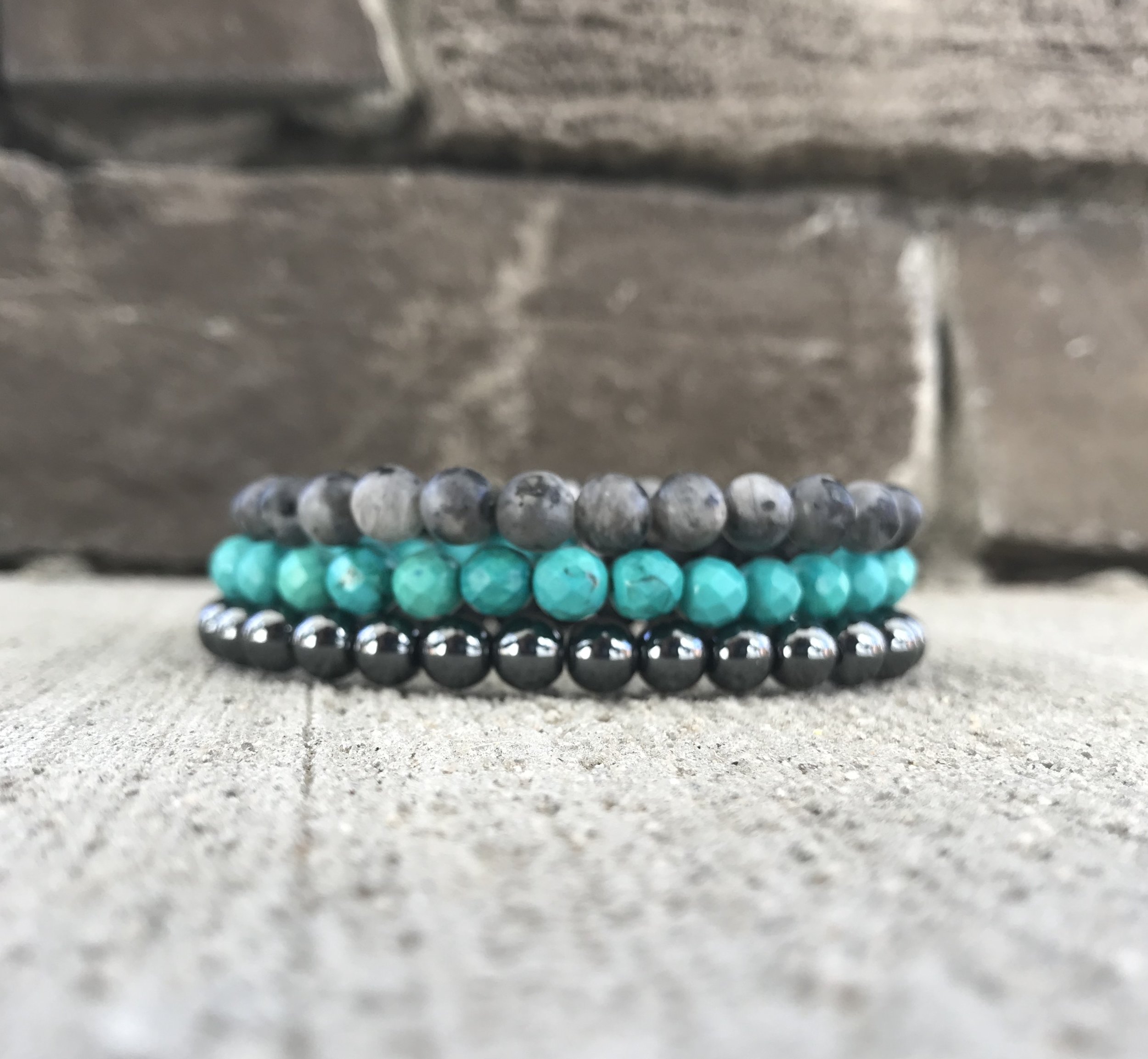 6mm Larvikite and Lava Rock Aromatherapy Bracelet
• Zavia's line of Essential Oil Aromatherapy Jewelry is made from all-natural lava rocks and gemstones.

• Larvikite is a grounding and protective stone. It is excellent to wear when you're focused on achieving a goal. It dispels negative energy, thus allowing us to concentrate on the task at hand. It stimulates creativity and your sense of self. The name originates from the Larvik Fjord region of Norway, where the stone is found. These beads have specs of black, dark gray, and light gray with quartz inclusions.
• Directions for Aromatherapy: Simply place one drop of essential oils on the lava beads and rub it in. Enjoy the benefits of aromatherapy all day!

• Sizes: Small - 6.75", Medium - 7", Large - 7.5"

• Note: Natural stones may vary slightly in color. All of Zavia's Jewelry is handmade in FORT MILL, SC USA.
Note: Natural stones vary in color. Your bracelet will be very similar to this, but not identical. If you'd like to add or omit any colors from your bracelet, please email me - zaviahandmade@gmail.com.