Natural Deodorant - 4 scents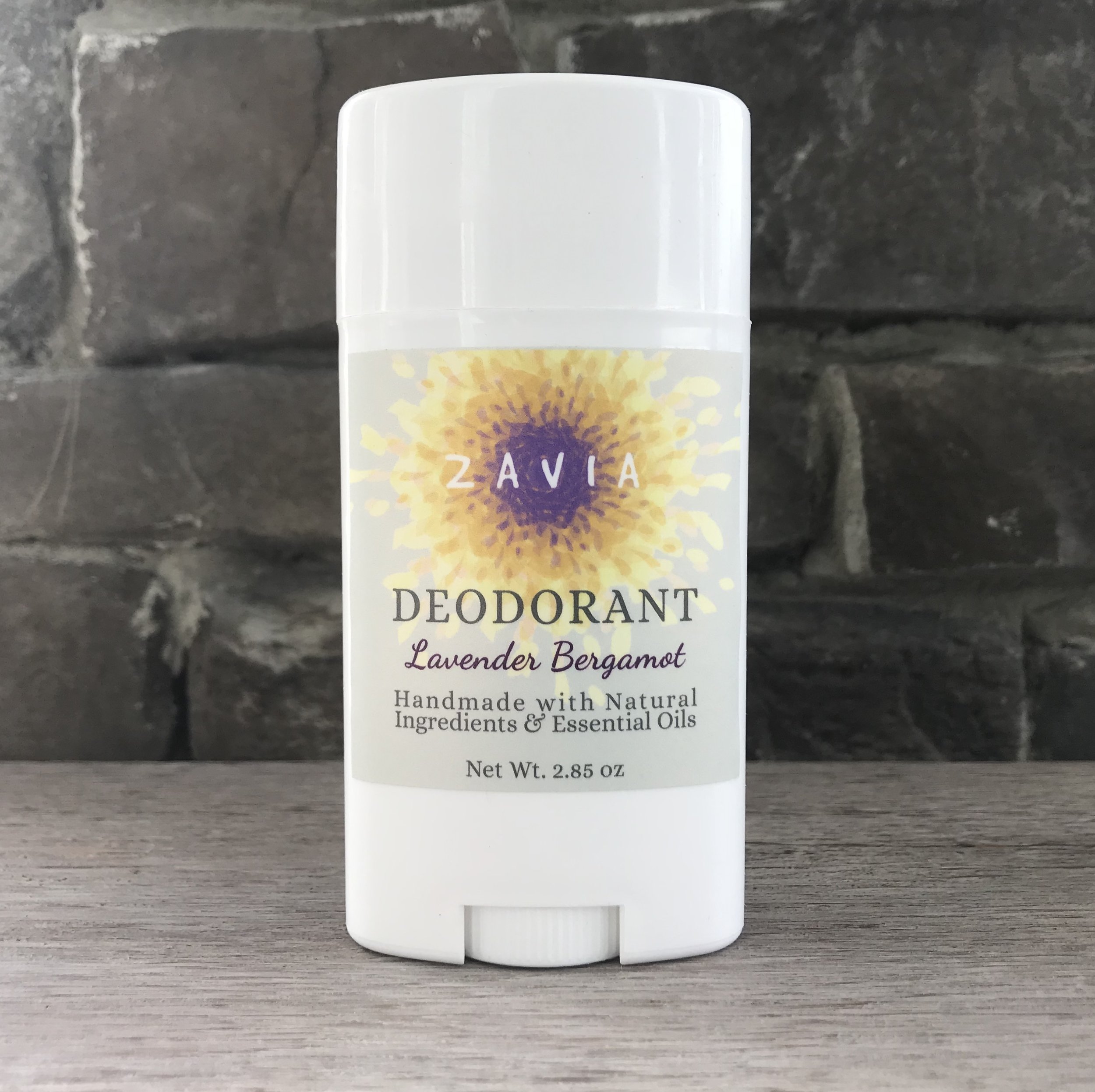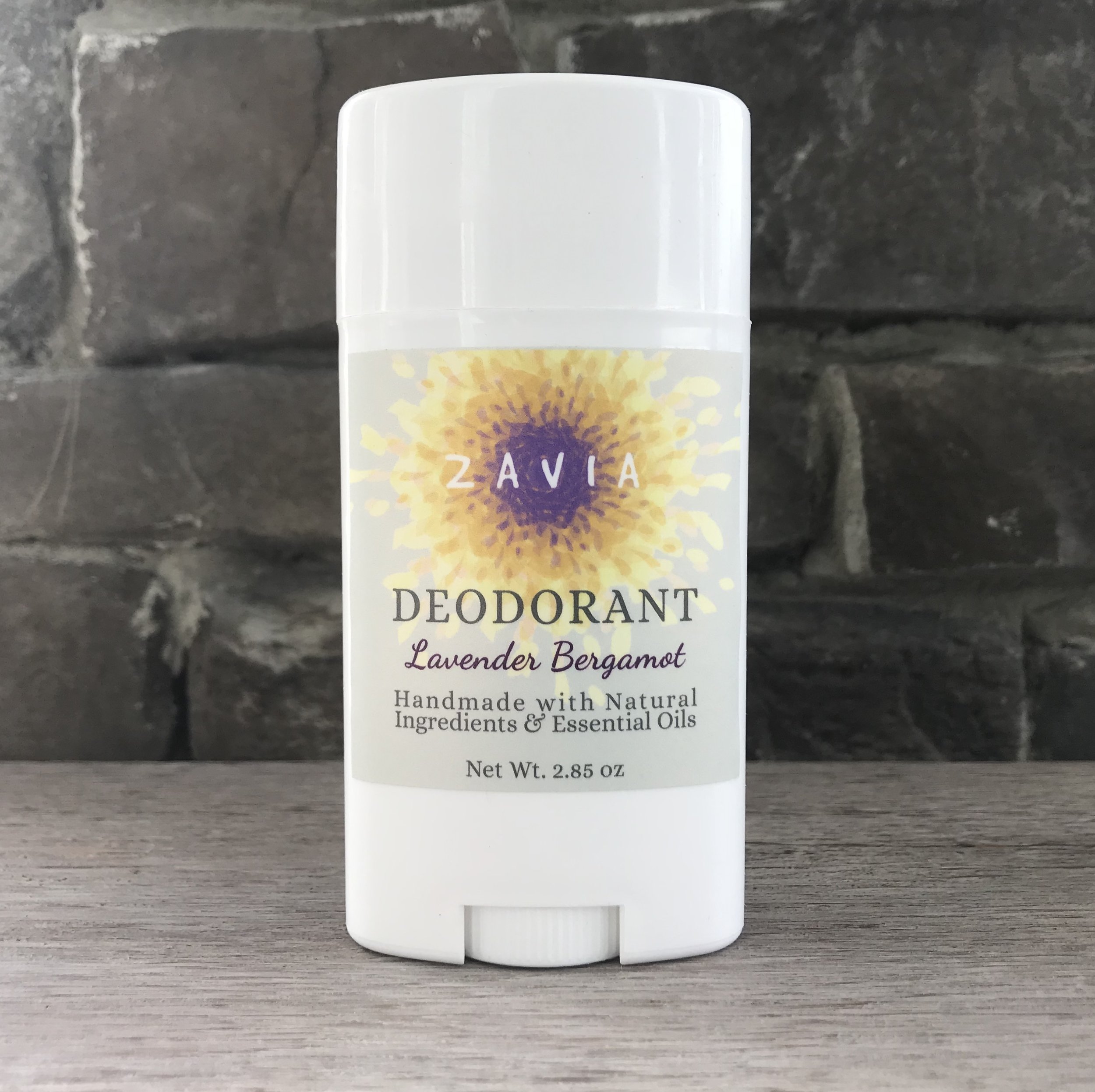 Natural Deodorant - 4 scents

• Made from all-natural ingredients, Zavia's deodorant will leave you feeling fresh all day long!

• Available in 4 scents - Lemongrass Sage, Lavender Bergamot, Wildwood Blend, and Orange Patchouli.

• Key ingredients include arrowroot powder, white clay, and aluminum-free baking soda help to eliminate odors. Organic coconut oil and Shea butter help to soothe and nourish the skin.

• As always, Zavia only uses therapeutic-grade essential oils to scent our products.

• This deodorant is safe for even those who have a sensitivity to baking soda. I have found the perfect balance of just enough baking soda to be deodorizing while being safe for even the most sensitive skin.
Ingredients: Organic Coconut Oil, Arrowroot Powder, Beeswax, Organic Shea Butter, White Clay Powder, Aluminum-Free Baking Soda, Probiotic Powder, Essential Oils